STATEMENT ON THE PLIGHT OF SCIENCE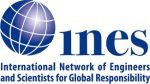 17th of February 2017
The ethos of science demands adhering to verified facts, even when they run counter to our prejudices, be they of political, moral or religious origin. Scientific assertions are subject to verification and unlike dogmatic views can be questioned.
Today the ethos of science is again under attack from many quarters. Populists, nationalists, fundamentalists champion a view that reality comes in many alternative forms from which one can choose at will. Facts are not absolute, but there are alternatives. Science is but one of many possible narratives. The purpose is to combat a scientific world-view that would undermine the ideology they wish to promote.
Simultaneously scientists are being denied the right of communicating their results, refused support and even persecuted. Examples abound world-wide: the United States, Turkey, Hungary, Poland, Russia, Iran, Israel to name a few topical cases. The history of the previous century shows chilling examples of where these developments might lead.
It is time for scientists everywhere to take a stand for the ideals of science and to support their persecuted colleagues. We shall not give in to the dark forces of irrationality.
INTERNATIONAL NETWORK OF ENGINEERS AND SCIENTISTS FOR GLOBAL RESPONSIBILITY (INES)
Download INES statement on the plight of science_Feb2017.pdf